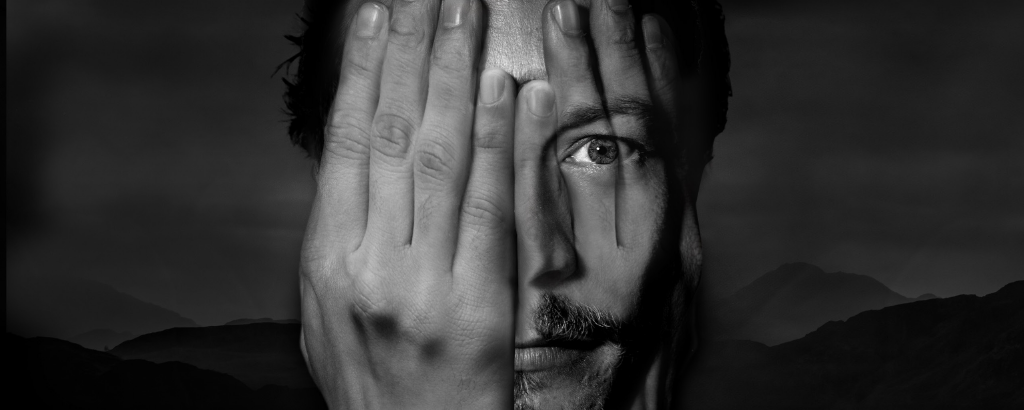 Treatment options for schizophrenia
After a thorough assessment of the patient, those experiencing a first episode of psychosis should be offered oral antipsychotic medication in conjunction with psychological interventions e.g. cognitive behavioural therapy (CBT) and family intervention (NICE Clinical Guideline CG1781). Subsequent episodes following remission should be treated similarly. Do not start antipsychotic medication for a first presentation of sustained psychotic symptoms in primary care unless it is done in consultation with a consultant psychiatrist.
Daily care is generally delivered by a community mental health team (CMHT) which can include:2
Social workers

Occupational therapists

Counsellors and psychotherapists

Community mental health nurses

Pharmacists

Psychologists and psychiatrists
Routinely monitor for other coexisting mental health problems, including depression and anxiety, and substance misuse, particularly in the early phases of treatment.1
Antipsychotics
Antipsychotics are usually recommended as the initial treatment for the symptoms of an acute schizophrenic episode, and for subsequent episodes. They work by blocking either the effect of dopamine in the brain, or dopamine and serotonin in the brain.
Antipsychotics can usually reduce feelings of anxiety or aggression within a few hours of use, but it may take several days or weeks to reduce other symptoms, such as hallucinations or delusional thoughts.
However, most people take medication for one or two years after their first psychotic episode to prevent further acute schizophrenic episodes occurring, and for longer if the illness is recurrent.2
There are two main types of antipsychotics: typical and atypical:
Typical antipsychotics
Typical antipsychotics are dopamine antagonists, and are generally associated with more extrapyramidal side effects than atypical antipsychotics.3 They are the first generation of antipsychotics developed in the 1950s.2
These include4:
Chlorpromazine

Haloperidol

Pimozide

Trifluoperazine

Sulpiride
Atypical antipsychotics
Atypical antipsychotics are serotonin and dopamine antagonists, and are generally associated with fewer extrapyramidal side effects than typical antipsychotics, but with more metabolic side effects.3 They are the second-generation antipsychotics developed in the 1990s.2
These include4:
Olanzapine

Risperidone

Quetiapine

Clozapine

Aripiprazole

Amisulpride
There is no consensus on whether typical antipsychotics are more effective than atypical antipsychotics, particularly on negative symptoms, although clozapine shows distinct efficacy above other antipsychotics in the treatment of treatment resistant schizophrenia.3 However, the side-effect profiles can be different, so HCPs should take this into account when deciding on the appropriate antipsychotic to prescribe.
Side effects of antipsychotics
Every antipsychotic is likely to have side effects, and these may affect the choice of drug prescribed to the patient. The patient should be given information on the antipsychotics and the potential benefits and side effects of each drug should be discussed with them. Side effects may include1:
Metabolic (including weight gain and diabetes)

Extrapyramidal (including akathisia, dyskinesia and dystonia)

Cardiovascular (including prolonging the QT interval)

Hormonal (including increasing plasma prolactin)

Other (including unpleasant subjective experiences)
Refer to the relevant summaries of product characteristics (SmPCs) to see the side effects associated with specific antipsychotics.
Therefore, before starting a patient on antipsychotic medication, the following health check should be made, with regular monitoring thereafter1:
Weight

Waist circumference

Pulse and blood pressure

Fasting blood glucose, glycosylated haemoglobin (HbA1c), blood lipid profile and prolactin levels

Assessment of any movement disorders

Assessment of nutritional status, diet and level of physical activity

ECG – if the patient has a history of cardiovascular disease is being admitted as an inpatient
Psychological therapy
Psychological therapy such as cognitive behavioural therapy (CBT) is a discussion-based treatment which can help patients control distressing symptoms and also help them recognize when their symptoms are returning after a period of remission.4
CBT can include psychoeducation and family therapy.4
Psychoeducation: This helps you to find out more about your disorder, how to manage it and the treatments available. The purpose is to help everyone (including families) understand the illness better so that they can cope better and be more supportive.

Family therapy: Professionals will meet with the whole family. The aims are: to reduce tensions between the person with a psychiatric illness and those who care for them; to give the family practical ways of coping with everyday problems. We know that these tensions can make it more likely that the symptoms will get worse.
Non-response to therapy – Treatment Resistant Schizophrenia (TRS)
NICE recommends clozapine to people with schizophrenia whose illness has not responded adequately to treatment despite the sequential use of adequate doses of at least 2 different antipsychotic drugs. At least 1 of the drugs should be a non-clozapine second-generation antipsychotic.1 These patients have what is termed 'treatment resistant schizophrenia' or TRS.
Find out more about TRS and how it can be treated and managed in the TRS and Clozaril® section.
Assessing response to treatment to identify patients with TRS
Although organisations such as NICE do not make recommendations on defining treatment response with antipsychotics, the following criteria have been widely cited in clinical trials:
At least 20% improvement in global symptoms score such as that of the Brief Psychiatric Rating Scale (BPRS).5-7

At least 30% reduction in Positive and Negative Syndrome Scale (PANSS) total score by week 8 of treatment.8
References
National Institute for Health and Care Excellence (NICE). Psychosis and schizophrenia in adults: prevention and management. Clinical guideline CG178. February 2014. Available at: https://www.nice.org.uk/guidance/cg178/chapter/1-Recommendations#first-episode-psychosis-2 (accessed March 2021).
National Health Service (NHS). NHS Choices. Schizophrenia: treatment. 2018. Available at: https://www.nhs.uk/conditions/schizophrenia/treatment/#antipsychotics (accessed March 2021).
Guzman F. First vs Second Generation Antipsychotics. Psychopharmacology Institute, 2018. Available at: https://psychopharmacologyinstitute.com/antipsychotics-videos/first-second-generation-antipsychotics/ (accessed March 2021).
Royal College of Psychiatrists. Antipsychotics, 2018. Available at: https://www.rcpsych.ac.uk/expertadvice/treatments/antipsychoticmedication.aspx (accessed March 2021).
Meltzer HY, Bastani B, Kwon KY, Ramirez LF, Burnett S, Sharpe J. A prospective study of clozapine in treatment-resistant schizophrenic patients. I. Preliminary report. Psychopharmacology (Berl) 1989; 99 Suppl: S68-72.
Kane J, Marder S, Schooler N, Wirshing W, Umbricht D, Baker R, et al. Clozapine and haloperidol in moderately refractory schizophrenia: a 6-month randomized double-blind comparison. Arch Gen Psychiatry 2001; 58: 965-72.
Azorin JM, Spiegel R, Remington G, Vanelle JM, Péré JJ, Giguere M, et al. A double-blind comparative study of clozapine and risperidone in the management of severe chronic schizophrenia. Am J Psychiatry 2001; 158(8): 1305-13.
Ruberg SJ, Chen L, Stauffer V, Ascher-Svanum H, Kollack-Walker S, Conley RR, et al. Identification of early changes in specific symptoms that predict longer-term response to atypical antipsychotics in the treatment of patients with schizophrenia. BMC Psychiatry 2011; 11: 23.