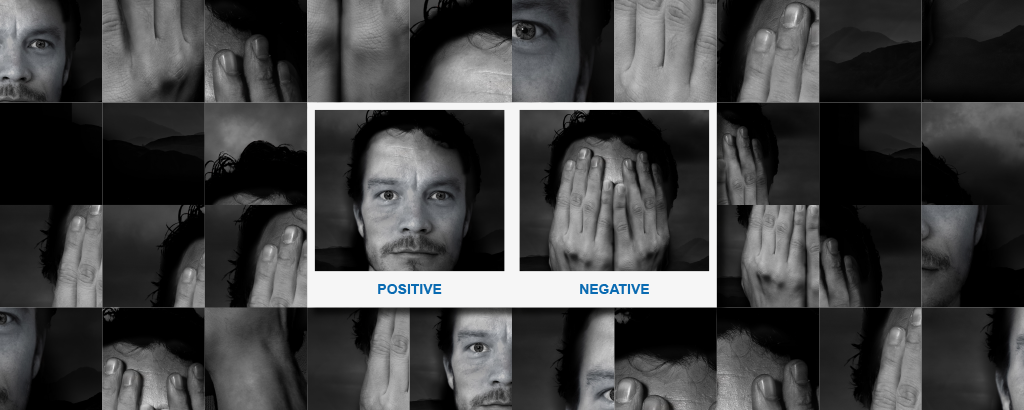 Symptoms of schizophrenia
For the patient
Schizophrenia is a disease of brain function which affects about 1% of the population.1 Symptoms vary between individuals, and can affect sufferers' thoughts, feelings and actions. In general, symptoms take the following forms:1
Separation from reality

Delusions

Hallucinations

Emotional dysregulation

Disorganized behaviour
Schizophrenia typically progresses in cycles of relapses and remissions. Patients often suffer impaired social relationships leading to isolation; impaired mental function; inability to function at work, and poor health, all contributing to a reduced quality of life (QoL).1 Many patients attempt suicide – an estimated 25-50%, and 10% achieve it2, so it is vital that schizophrenia patients receive appropriate and timely treatments.
For caregivers
The impact of schizophrenia goes beyond the individual with the disease. Caregivers, who are often family members, also suffer consequences of a dependent with schizophrenia:1
Parents: 41% of schizophrenia patients live with their parents

Brothers and sisters: 12% of schizophrenia patients are cared for by their siblings

Spouses/partners: 7% of patients are cared for by their spouses/partners
The types of burden suffered by carers include:1
Work overload

Poor sleep

Little free time for leisure activities and socialising

Financial pressures

Environmental burden: stigmatization and social isolation by neighbours and others
Many schizophrenia patients need 24/7 care, so it is not surprising that reduced QoL for the patient is associated with reduced QoL for the caregiver.1
Positive and negative symptoms3
The symptoms of schizophrenia are usually classified into:
Positive symptoms
Any change in behaviour or thoughts, such as hallucinations or delusions
Positive symptoms of schizophrenia
CONFUSED THOUGHTS (THOUGHT
DISORDER)
CHANGES IN BEHAVIOUR AND THOUGHTS
Negative symptoms
Where people appear to withdraw from the world around them, take no interest in everyday social interactions, and often appear emotionless and flat
Negative symptoms of schizophrenia
The negative symptoms of schizophrenia can often appear several years before somebody experiences their first acute schizophrenic episode.
These initial negative symptoms are often referred to as the prodromal period of schizophrenia.
Symptoms during the prodromal period usually appear gradually and slowly get worse.
They include the person becoming more socially withdrawn and increasingly not caring about their appearance and personal hygiene.
It can be difficult to tell whether the symptoms are part of the development of schizophrenia or caused by something else.
Negative symptoms experienced by people living with schizophrenia include (but are not limited to):
losing interest and motivation in life and activities, including relationships and sex

lack of concentration, not wanting to leave the house, and changes in sleeping patterns

being less likely to initiate conversations and feeling uncomfortable with people, or feeling there's nothing to say
The negative symptoms of schizophrenia can often lead to relationship problems with friends and family as they can sometimes be mistaken for deliberate laziness or rudeness.
References
Millier A, Schmidt U, Angermeyer MC, Chauhan D, Murthy V, Toumi M, et al. Humanistic burden in schizophrenia: a literature review. J Psychiatr Res 2014; 54: 85-93.
Stahl, S. 2013 Stahl's Essential Psychopharmacology - 4th Edition. Cambridge University Press.
Schizophrenia, Symptoms. available at: https://www.nhs.uk/conditions/schizophrenia/symptoms/ (accessed March 2021).